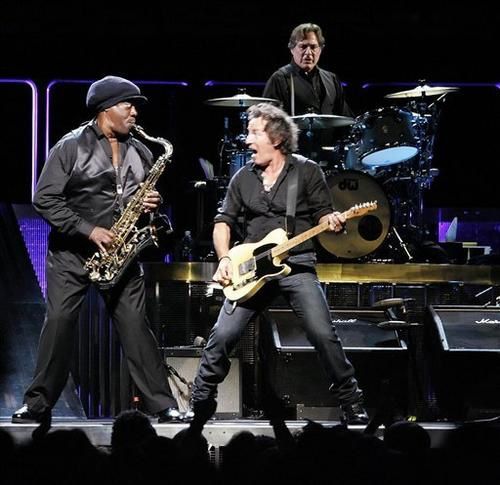 Radio Nowhere
The Ties That Bind
Lonesome Day
Gypsy Biker
Magic
Reason To Believe
Night
She's The One
Livin' In The Future
The Promised Land
Town Called Heartbreak
Darkness On The Edge Of Town
Darlington County
Devil's Arcade
The Rising
Last To Die
Long Walk Home
Badlands
Girls In Their Summer Clothes
Thundercrack
Born To Run
Waitin' On A Sunny Day
American Land
Voila la tournee magic a ete lancè par Bruce et son E street band hier soir a Hartford.
Tres peu de changements par rapport au reherseals Hormis le remplacement de
Born in the Usa
par
Darkness on the edge of town .
On connait le boss et ses debuts de tournee comme le bon vin , les sets prendront de plus en plus d'envergure.
Enfin pour finir je vous propose de vous replongez dans l'ambiance du show avec une selections de photos disponible en cliquant
ici