Londres , Hyde Park , Hard Rock Calling , 28 Juin 2009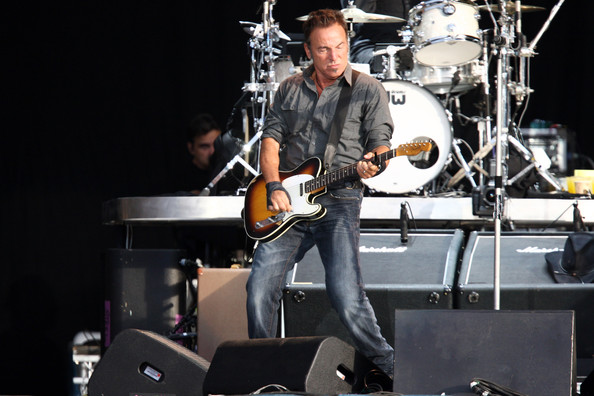 Credit Photo / Dave Hogan
London Calling
Badlands
Night
She's the One
Outlaw Pete
Out in the Street
Working on a Dream
Seeds
Johnny 99
Youngstown
Good Lovin'
Bobby Jean
Trapped
No Surrender (with The Gaslight Anthem)
Waitin' on a Sunny Day
The Promised Land
Racing in the Street
Radio Nowhere
Lonesome Day
The Rising
Born to Run
Rosalita
* * *
Hard Times
Jungleland
American Land
Glory Days
Dancing in the Dark
* Tour Premiere
Apres Coma Girl la Nuit Derniere
Springsteen a Une Nouvelle Fois Ouvert son Show avec Un Morceau de Joe Strummer .
London Calling
en Ouverture , les Fans Anglais ne Pouvait rever Mieux .
Apres l'avoir interpreter en Request a Philadelphie Au Mois d'avril dernier et aux Grammy Awards en 2003 .
London Calling a Resonne pour la Premiere fois sur le Vieux Continent .
Pas Mal de Changements au Niveau du Set Par Rapport a La Nuit derniere .
9 Chansons Au Total Non Jouee Par Rapport a Glatonsbury la Veille .
Des Retours Interressants Pour les Futurs Shows Comme
Racing In The Street
ou
Jungleland
.
On Peut aussi Noter le Nouveau Chasses Croises entre Les Gaslight Anthem et le Boss .
Comme a Glatonsbury , chacun est Monte Sur la Scene de l'autre pour partager un Morceau .
Comme la Veille , Springsteen est Monte Avec les Gaslight Anthem
pour Interpreter
The 59 Th Sound
et
Le Leader des Gaslight Brian Fallon
a Rejoint Bruce Pour Interpreter Un Hymme Springsteeniens Par Excellence
le Tres Nostalgique
No Surrender
issue de Born In The Usa Sorti en 1984 .
On Peut Noter dans ce Set
La Presence de
Rosalita
Juste avant le Rappel , Fait assez Rare Pour etre Signale .
Car depuis 1985 , Rosie n'avait plus connu Tel Position .
Prochaine Etape pour le Boss et le E street Band , Des le 30 Juin au Stade de Suisse a Berne .
Credit Photo / Dave Hogan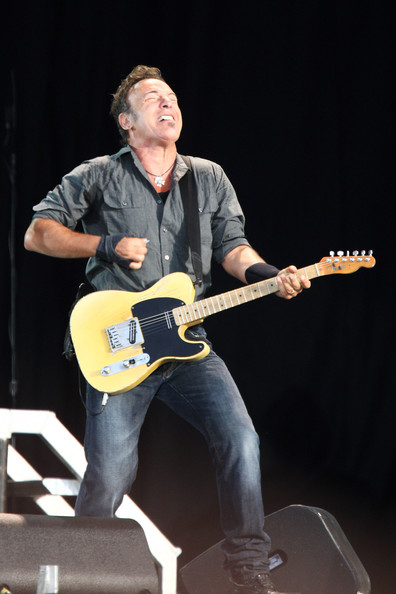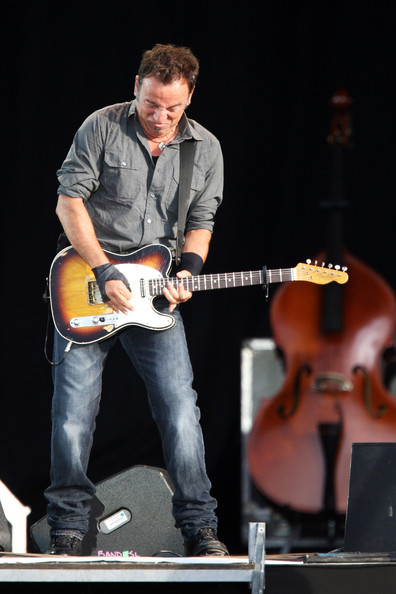 Credit Photo / Dave Hogan